This edition of Tasty Tuesdays features an interview between Eric Coulbourne from our Bainbridge Branch and Chris Gumal, Head of Youth Services at GCPL's Geauga West Branch.  
Chris is originally from Malaysia, a country in Southeast Asia. It is a melting pot of races and cultures, Malaysia offers a wide-ranging variety of dishes, from nasi lemak (fragrant rice cooked in coconut milk served with sambal, a type of chili paste) and Hainanese chicken rice (a dish of tender, succulent poached chicken served with chicken-flavored rice) to roti canai (an Indian-style flatbread that is usually served with dal or other types of curry), laksa (noodles served in a rich, spicy broth), and innumerable stir-fried dishes, stews, and kuih (Malaysian-style pastries) galore. In other words, Malaysia is a foodie heaven! Chris has had a lifelong passion for cooking and delicious food.  
Please check out some of the titles we have paired with Chris's interview! 
Q: At what age did you start cooking? 
A: From as young as I can remember, I have watched my mom and aunts congregate at my grandparents' place to cook up a storm for any major celebrations like Chinese New Year and birthdays. At home, I assisted with food prep (all the tedious work, lol) such as breaking off the brownish root end of bean sprouts or removing the heads and guts of dried anchovies. I don't think I started cooking until I was 6 or 7 when my dad finally declared that I was ready to independently make my first pot of rice. 
Physical Collection:
Moonbeams, Dumplings & Dragon Boats : A Treasury of Chinese Holiday Tales, Activities & Recipes 
Q: What is your favorite thing to cook? 
A: Huh…..I am actually having a really difficult time picking one thing. However, if I had to choose, it would have to be fried chicken, lol. There are two ways I flavor my chicken before frying – one is simply seasoning the chicken pieces with salt and turmeric (powder) and the other is marinating the chicken in a mixture of light soy sauce (Chinese version), sugar, and white pepper. Sometimes, I would add sliced garlic and shallots, or ginger to the marinade as well. For the later version, I would typically coat the chicken pieces in flour or cornstarch before frying. 
Physical Collection:
Poulets & Légumes : My Favorite Chicken & Vegetable Recipes
Fix it and forget-it best slow cooker chicken recipes : quick and easy dinners, casseroles, soups, stews, and more!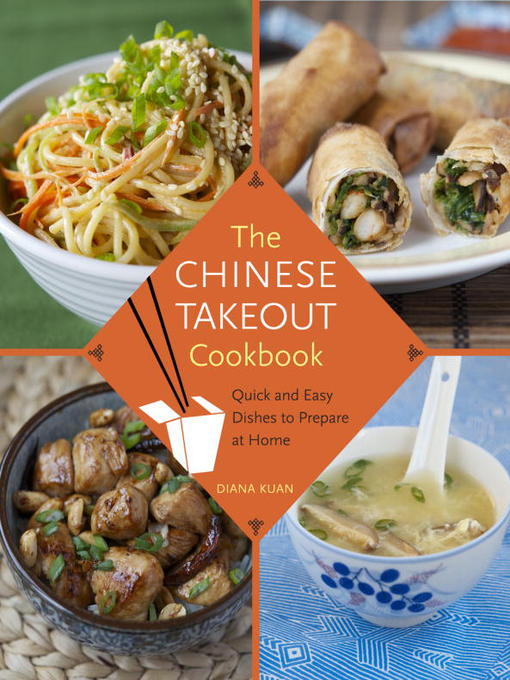 Overdrive:
The Chinese Takeout Cookbook 
Hoopla:
Betty Crocker 20 Best Quick Chicken Recipes 
Q: Do you like to be left alone when you are cooking or is it something you like to do with the people?  
A: Cooking alone is sooooooooo boring! I would definitely prefer company when cooking, although I end up cooking alone most of the time because everybody else would be busy doing other household chores. In this case, I would take the opportunity to listen to one of the many audiobooks that I borrow from OverDrive. 
Click here to check out the Audiobooks available now on Overdrive! 
Q: What's your fondest memory of cooking? 
A: My fondest cooking memories are definitely the ones where I baked with my son. He was an avid baker when he was younger and we would make cookies, cakes, granola bars, and even pizzas together. How I miss those times! 
Physical Collection:
Cooking Class: 57 Fun Recipes Kids Will Love to Make (and Eat)
Power Hungry: The Ultimate energy Bar Cookbook 
Overdrive:
Favorite Cookies
Cake Decorating with the Kids
The 50 Best Pizza Recipes 
Q: Do you have any secret recipes? 
A: I have one secret recipe that I've only shared with my high school best friend. It is a type of spicy cucumber pickle called acar timun and it is typically served with keropok udang (Asian-style shrimp crackers). When others requested this recipe, I would tell them that this is my retirement venture, lol. 
Physical Collection:
Curry & Kimchi : Flavor Secrets for Creating 70 Asian-Inspired Recipes at Home
Rice. Noodles. Yum. : Everyone's Favorite Southeast Asian Dishes 
Overdrive:
South East Asian Food
Everyday Asian 
Hoopla:
Tropical Asian Cooking 
Q: Are there any kitchen utensils or cookware that you could not live without?
A: While I love my kitchen gadgets and the conveniences they provide, the utensils and cookware I constantly reach for in my kitchen are my chef's knife, Dutch oven, and (silicone) spoonula. 
Physical Collection:
Glorious One-Pot Meals : A Revolutionary New Quick and Healthy Approach to Dutch-Oven Cooking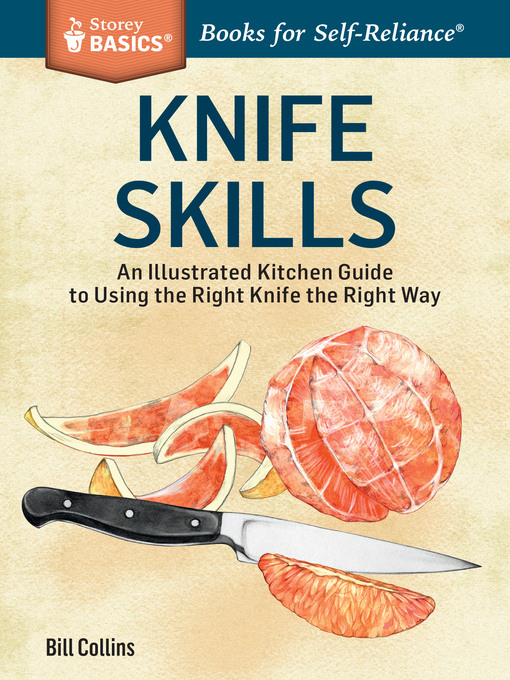 Overdrive:
Knife Skills 
Hoopla:
How to Cook Anything in a Dutch Oven
The Complete Book of Dutch Oven Cooking 
Q: Can you tell me about a time you surprised yourself when cooking? 
A: A time when I surprised myself when cooking was when I made chicken satay for the first time and got it right. Don't you just love it when that happens? Satay is a dish of seasoned, skewered, and grilled meat, often served with a peanut-based sauce. In Malaysia, satay is a popular street food and is not something you would make at home. Craving an authentic Malaysian satay, I finally found a recipe in an old 1980s Malaysian cookbook. Although I had to substitute a couple of hard-to-find ingredients, the result was worth all the time and effort I put in to recreate this amazing dish! 
Overdrive:
Malaysian Cooking 
Hoopla:
Malaysian Cooking 
Q: Can you share a time when something went horribly wrong when you were cooking?
A: I remember a time when I was in 6th or 7th grade and I was home alone but I wanted to make French fries. So, I filled this tiny saucepan with oil and heated it on a gas stove. When I stepped away for a moment and came back, the oil had caught fire and there was a fairly huge flame on the stove. I don't exactly remember what I did to put out the flame – I remember the panic and I think I used glasses of water to put it out. Now, safety experts would not recommend this method, but I didn't know any better back then and thankfully, it worked for me. I try not to think about how much worse it could have gotten. Yikes! 
Overdrive:
Deep-Fried Goodness 
Q: Are there blogs or Youtube channels you follow? Why do you like them?
A: For Asian dishes, I love finding traditional and new recipes from MyKitchen101en and Marion's Kitchen. I also frequently check out King Arthur Flour for baking recipes. I love MyKitchen101en because the site provides a lot of authentic, traditional flavors that I miss while Marion's Kitchen offers a variety of delicious Southeast Asian recipes and at the same time, dispenses cooking techniques and shortcuts that I find invaluable. Additionally, I love King Arthur Flour because it shares countless, foolproof recipes and techniques that make me feel like a baking goddess in the kitchen, lol. 
 Q: Do you have any favorite celebrity chefs? And why do you like them? 
A: I don't think I have any favorite celebrity chef. The closest would probably be Ina Garten since I love many of the recipes from her earlier cookbooks. If you haven't, it is definitely worth checking out the following titles – The Barefoot Contessa Cookbook, Barefoot Contessa Family Style: Easy Ideas and Recipes That Make Everyone Feel Like Family, and Barefoot Contessa at Home: Everyday Recipes You'll Make Over and Over Again. 
Click here for a list of Ina Garten Books in the physical collection! 
Q: Do you have any favorite cookbooks? 
A: Now, this is probably the hardest question of all since I own over 300 cookbooks. For your general, all-purpose cookbooks, you really can't go wrong with any of The America's Test Kitchen cookbooks (including Cook's Country), which we have plenty of at the library or digitally. I also enjoy Taste of Home, Southern Living, and Fine Cooking cookbooks/magazines and of course, I love the classics – Joy of Cooking, Betty Crocker's, and The Fannie Farmer Cookbook.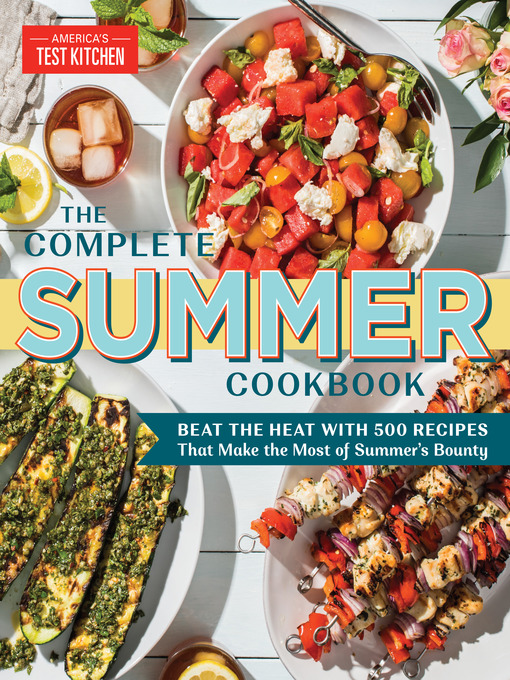 Click here for a listing of America's Test Kitchen materials in the physical collection. 
Click here for a listing of Southern Living Titles in the physical collection. 
Click here for a listing of Southern Living offerings in Overdrive. 
Click here for a listing of Taste of Home titles in the physical collection. 
Click here for a listing of Taste of Home Titles in Overdrive. 
Physical Collection:
The Joy of Cooking 
Hoopla:
The Fannie Farmer Cookbook 
Q: Is there anything else you would like to share? 
A: Over the years, I find that you have to be flexible with cooking and sometimes, even baking. I often use recipes as guidance or an inspiration to create something with a flavor profile that appeals more to me. You really don't have to strictly follow a recipe……add what you love, remove what you don't like. If you dislike an ingredient such as sage or five-spice powder, chances are you won't like it in that new recipe you are dying to try. Don't be too hard on yourself when you make a mistake – that's the way you learn. Enjoy and have fun in your food journey……share the experience with your loved ones. After all, the best memories are usually ones made around food. ❤️ 
 Below Chris has attached pictures of some of her favorite dishes that she has made.