Jessica from the Bainbridge Branch wrote this blog post.
June is the month designated by the Audio Publishers Association as Audiobook Month. Many people listen to audiobooks as something to do while they commute, exercise, garden, craft, or clean, and some simply find listening as an enjoyable way to unwind. Audiobook consumption is on the rise and whether you prefer CDs, Playaways, or digital audiobooks the library has a fantastic variety of books to choose from. In celebration of Audiobook Month, I'd like to share 10 of my favorite titles (in no particular order):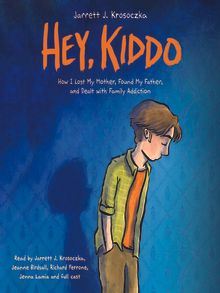 Hey, Kiddo by Jarrett J. Krosoczka:
This book is a graphic novel memoir of Krosoczka's childhood and teenage years. It's performed by a full cast, most of whom are related or known to the author. The music is fantastic, and the story moves quickly while still packing an emotional punch.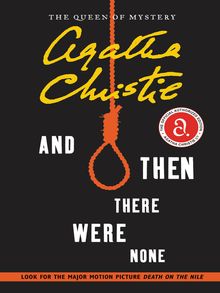 And Then There Were None by Agatha Cristie:
There are a few recordings of this story in OverDrive, but I went for the one narrated by Dan Stevens (Matthew from Downton Abbey). I read this one in middle school and I couldn't remember who done it, and that plus the excellent narration made for several commutes that left me wondering how I made it to work and home again.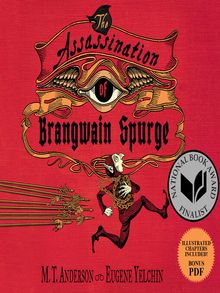 The Assassination of Brangwain Spurge by M.T. Anderson:
I reviewed this book last year for the library blog, and after a year of audiobook listening it still makes my list of favorites. Gildart Jackson does such a great job of bringing elves and goblins to life with a variety of voices. There's something for kids and adults in this one – perfect for a road trip.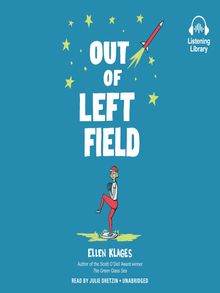 Out of Left Field by Ellen Klages:
This middle-grade title about a girl wanting to pitch for a little league team in 1957 is full of so much heart and history. Julie Dretzin brings baseball enthusiast Katy to life as she learns more about civil rights and female baseball players.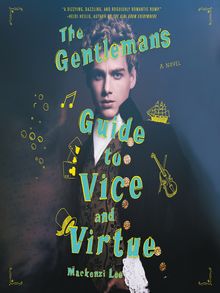 The Gentleman's Guide to Vice and Virtue by Mackenzi Lee:
This story follows the misadventures of a young Lord Montague on his grand tour, a last hurrah before having to face his responsibilities. Narrator Christian Coulson keeps things light and fun as Monty verbally spars with his sister and flirts with his best friend as they run in and out of trouble. The characters were easy to root for and the narration highly entertaining.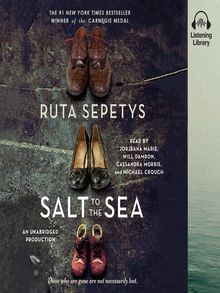 Salt to the Sea by Ruta Sepetys:
The tragedy of the sinking of the Wilhelm Gustloff in 1945 is told in four perspectives in this YA Historical Fiction. Each character is portrayed by a different performer: Jorjeana Marie, Will Damron, Cassandra Morris, and Michael Crouch, and the transition from perspective flows seamlessly. This is a powerful listen for readers who have enjoyed WWII historical fiction.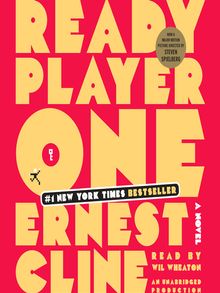 Ready Player One by Ernest Cline:
A coworker recommended this book to me and I'm so glad that she did. Wil Wheaton brings Wade Watts to life with sarcasm and snark in the 2045 virtual world of the OASIS. I enjoyed the references to the movies, tv shows, music, and video games of the 80s and felt like I was in a video game cheering the main character on. This was super entertaining.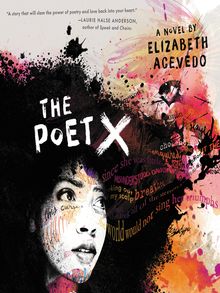 The Poet X and With the Fire on High by Elizabeth Acevedo
I couldn't choose between these two books because they are both exceptionally done. The first follows a teen who discovers slam poetry as a means of understanding the world and expressing herself and the second depicts a high school senior trying to figure out her future as she raises her daughter, goes to school and pursues her passion for the culinary arts. Both are performed by Acevedo who is a National Poetry Slam Champion, and her skills shine in these audiobooks.
Ghost by Jason Reynolds:
Ghost is the first in a middle-grade series that focuses on four kids on an elite middle school track team.  Reynolds infuses the challenges the kids face with humor and insight, and he closes these stories on a positive and hopeful note. Narrator Guy Lockard brings each character to life and inspires the listener to cheer on the young athletes.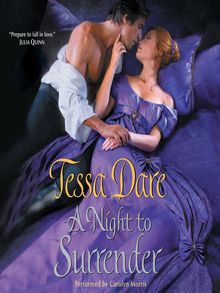 A Night to Surrender by Tessa Dare:
I read a lot of romance novels, but there are only a couple authors that I prefer to listen to over read in print. This book by Tessa Dare begins the Spindle Cove series that introduces a charming seaside haven for ladies and the women who live there. Dare's books have a humorous charm to them that is magnified by the performance of Carolyn Morris.
I'm currently reading Something to Talk About by Meryl Wilsner and listening to You're Doing Great! by Tom Papa.