This post was written by Gabe from the Bainbridge Branch.
As we quickly approached one month at home, it occurred to me that I was not catching up on my reading as much as I should be doing. I certainly left the library on March 13th with a stack of books to add to what had already accumulated in my home but as that first week passed, I found myself in a bit of a pickle. To preface, as a person who struggles with anxiety even when times are normal, I function at my best when I am busy. I find it very difficult to just sit and relax with a book or watch a tv show for an extended period without doing something else, especially with my hands. That is why audiobooks have usually been a saving grace of mine. But as we approached one month, as my daily check-in with the news reported more cases and more drastic changes, I found it more difficult to even focus on listening. Therefore, instead of writing about the new books I've read or listened to, I would instead like to write about the materials I reach for in times of crisis.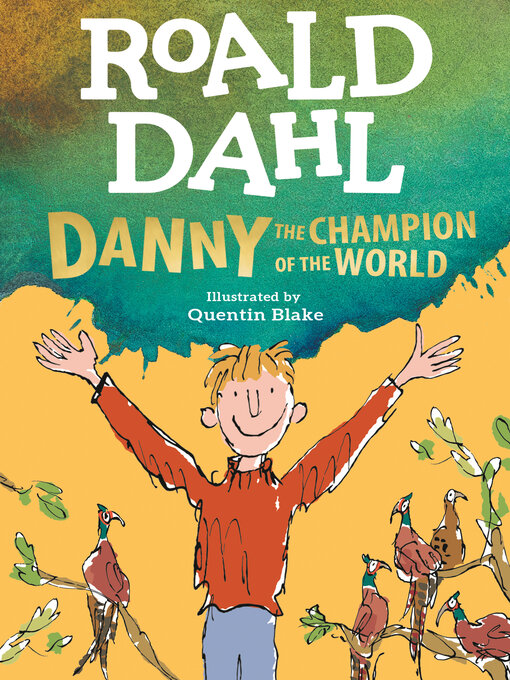 For this first post, I would like to tell you about my favorite book. Even before working in Youth Services, I have loved Danny, the Champion of the World by Roald Dahl. Published in 1975, I originally checked out Danny, the Champion of the World from my elementary school library as a child. Since that first reading, I have reached for it countless times. As I've gotten older and especially since becoming a Youth Services Assistant, I've realized that this book can often be overlooked in favor of Dahl's more fantastical reads (which certainly have their place) but I assure you, this book makes its own magic. I was even lucky enough to find a copy with the original illustrations by Jill Bennett at a book sale at my college library. It tells the story of Danny, a boy who lives with his father in an old wooden caravan in the English countryside. His father, a mechanic who owns his own small shop, is a fantastic character full of "spark" and warmth – he tells great stories and can always dream up something fun to do. He also loves to sneak off and poach a snobby, rich neighbor's pheasants in the middle of the night, which becomes the main plot of the story. Even though it doesn't have a large cast of characters, each character is so full of life. The story is simple and fantastically hilarious at the same time – it never lulls, even in its gentlest moments. No matter how many times I've read it, I always love it and it always brings me comfort. Fun fact: in can easily be read in a few hours while snuggled up in bed, especially on a chilly, rainy day.