Here are some more book-a-days for your reading/listening/buying pleasure. If you missed last week's, check them out here.
Adult
From Colleen: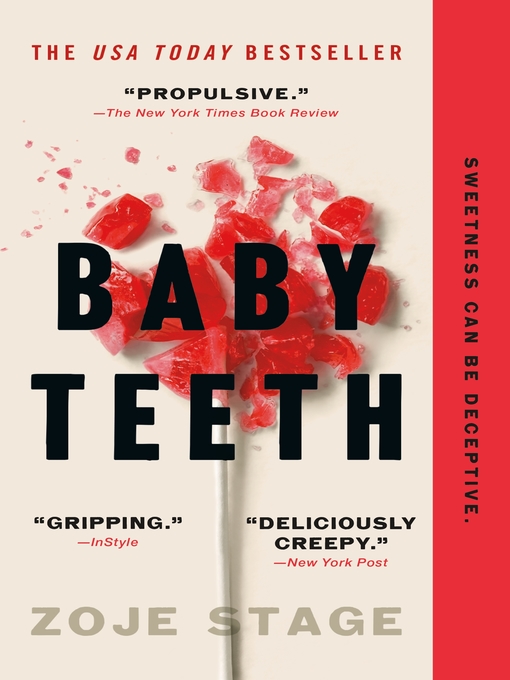 Baby Teeth by Zoje Stage
Admittedly, Baby Teeth is not anybody's idea of a classic Christmas read. Zoje Stage's eerie, darkly humorous, and totally creepy first novel throws a spotlight on the shiny, modern life of the uber-successful Jensen family of Pittsburg. Alex is a prominent green architect; his wife Suzette is a new-age artist/stay-at-home mom. Their 7-year-old daughter, Hanna, is every parent's nightmare: a highly intelligent, manipulative, and devious child who cannot talk and lives in her own twisted world of morbid fantasies. For some time, Hanna has been secretly exhibiting psychopathic tendencies toward her mother (setting traps to injure and maim her, speaking only to her mother, but in French and in the persona of a long-dead witch, no less). Suzette is filled with a dreadful certainty that her daughter intends to kill her. The plot thickens with each dastardly deed committed by the youngster despite Suzette's attempts to address the situation and convince her love-blind husband that their daughter is a dangerous monster.
This is an excellent first novel from the standpoint of maintaining tight control over the pace, the plot, the ominous atmosphere, and clarity of dialogue between the characters. While I highly recommend this book, it might make a skittish parent sleep with one eye open. HO HO HO!
From Cathy: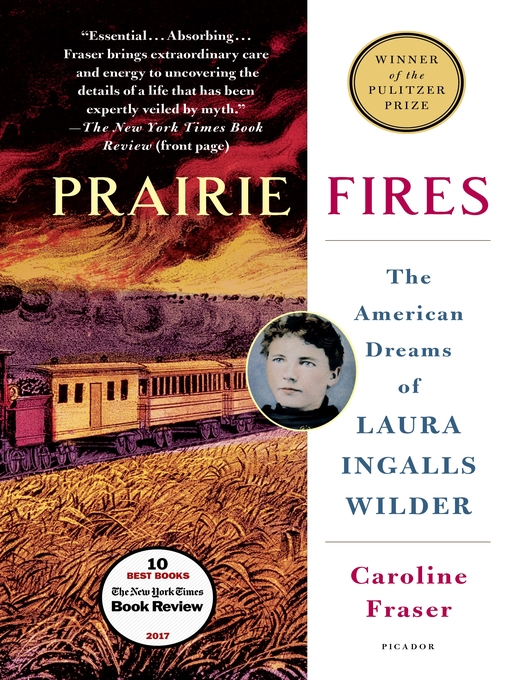 Prairie Fires: The American Dreams of Laura Ingalls Wilder by Caroline Fraser
Did you love the Little House books by Laura Ingalls Wilder? Ever wonder about the rest of her life with Ma and Pa, and later with her husband Almanzo? Well, you need to check out this title. It is a big book that was chosen the 2018 Pulitzer Prize Winner in Biography, and it pays off in big ways. Did Laura's daughter Rose write the books? Were Almanzo and Laura successful farmers? This well-researched book would make a great winter read. You might even want to use this title for the 100 Book Challenge!
From Chris: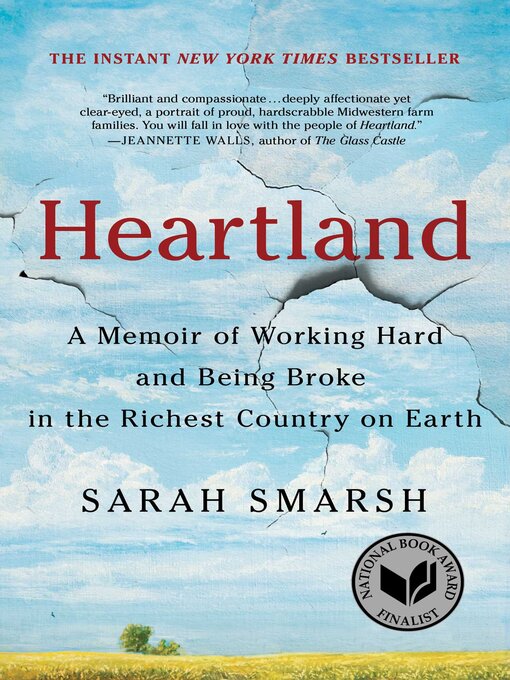 Heartland: A Memoir of Working Hard and Being Broke in the Richest Country on Earth by Sarah Smarsh
This beautifully written nonfiction title is part memoir and part analysis. Using her own chaotic childhood, the author examines life for the working poor in America. Born in the early 1980s, the author grew up moving from place to place, school to school in rural Kansas. She describes the challenges faced by her family and others to afford housing, medical care, and education.
About halfway through the book, she writes that being poor in America is like running a hot marathon next to a cool reservoir from which you are not allowed to drink. By attending college and graduate school, the author was able to move into the middle class. It is a moving and powerful story.
Children's
From Rachel:
Mission Defrostable by Josh Funk
This is actually the third in a series of books about Lady Pancake & Sir French Toast. (1. Lady Pancake & Sir French Toast, 2. The Case of the Stinky Stench). We've seen what happens when toys come alive, but now we can see what really happens when we close the fridge door! The illustrations are great, and each book even comes with a foldout at the end showing the entire fridge and all the locations where the adventures take place. It also has some plays on words to make it interesting even for the adults.
Music
From Isabella:
Staying at Tamara's by George Ezra
George Ezra is an English singer and songwriter. Staying at Tamara's is not his first album one of his most popular songs is Budapest. My favorite songs are "Shotgun" and "Hold My Girl." He has a deep baritone and his songs are calming.