W Juliet by Emura
Ito Miura has always been a bit of a tomboy, too tall and too brash to be feminine. In fact, all the roles she's played in her school plays have been male roles. Just once she'd like to play Juliet instead of Romeo. When a new member joins the drama club, she appears to be everything Ito wishes she was—graceful and dainty and beautiful—and a shoe in to play Juliet. But when Ito tries to get to know Mikoto Amano better, Ito learns that 'she' is a 'he,' and that Mikoto has made a deal to act out the perfect woman for the next year to prove to his father he has what it takes to be an actor. Ito can't help seeing her own dreams reflected back at her in Mikoto and so she decides to help him keep his secret. In return, Mikoto wants to help her see her dream of playing Juliet one day, and work toward their acting dream together.
W Juliet is a gender bending romantic comedy with ridiculous theater antics and a surprising number of action scenes for a series revolving around stage plays and secret identities. Between trying to win Mikoto's deal, the growing friendship and attraction between Ito and Mikoto, and the well-meaning interventions by family and friends, it's a fun series with slapstick humor and just enough drama to keep the story rolling along at a quick pace.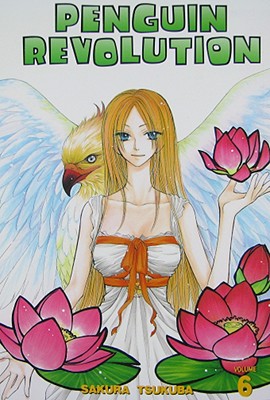 Similar series:
Hana-Kimi by Hisaya Nakajo
Penguin Revolution by Sakura Tsukuba
The Cain Saga by Kaori Yuki
Cain Hargreaves has had a tragic life of full of strife that comes to a head with the death of his abusive father, leaving Cain to inherit his title of Earl and the family secrets along with it. Set in Victorian London, Cain and his companions solve supernatural mysteries as they try to destroy the secret society created by his father. The series is exceedingly dark and, in typical Kairi Yuki fashion, looks at the crueler side of humanity and how love and hate and abuse can twist motivations and desires. As the series goes on, Cain must confront the secret society's experiments in reviving the dead and learn even deeper secrets to his family's disturbing past. The story covered in The Cain Saga introduces the characters and conflict against the secret society, Delilah. In its sequel series called Godchild, the battle against Delilah is the main focus.
The Cain Saga is a horror series, both with its supernatural elements and its focus on darkness humanity is capable of. Kaori Yuki's style lends elegance to the disturbing, perfect for a series' setting. It has enough mystery to keep the reader guessing and supernatural twists for extra intrigue.
Similar series:
Black Rose Alice by Setona Mizushiro
Black Butler by Yana Toboso
Jenna is a shelver at our Middlefield Branch. You can read more of her Manga Spotlights here.