(Editor: This post refers to Overdrive's Big Library Read, a program in which Overdrive offers unlimited downloads on a select title so that all may enjoy it. This time, the title was Flat Broke with Two Goats by Jennifer McGaha. Overdrive is a platform that offers free eBooks and audiobooks with just your library card. For on-the-go users, Overdrive has its own easy-to-use app Libby.)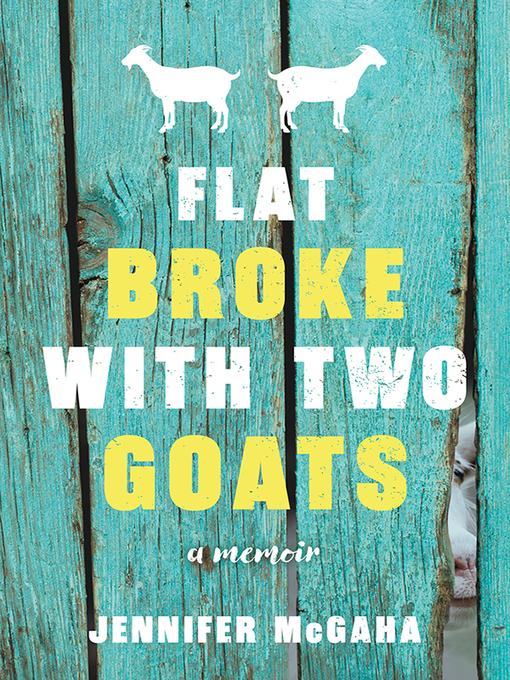 I just participated in Overdrive's Big Library Read for the first time, opting for the audiobook, which I found enjoyable. I expected the book to be about how someone who found herself totally broke and without a home or options was able to create a new life as a self-sustaining farmer. I was sort-of right. The book swings from McGaha's slightly narcissistic intellectualism to her reluctant acceptance of having become totally "messed" up. (She used another word.) "When you have gone through a sort of travesty of your own making, failure begins to feel like part of you. You get used to it."
Some of her anecdotes are truly hilarious. I laughed out loud when her spring chickens arrived via the USPS. I cringed when she described the fetid stench of her male goats. Her battles with vermin and subsequent recollections of her previous suburban life with kids' soccer practices and adjunct English teaching and Longaberger basket parties seemed incongruous with the forest cabin woman she became. Yet, she and her husband found themselves without a home and a huge back-tax problem. She spends the first half of the book trying to figure out how their lives spiraled this out of control. "If I had taken care of our children like you took care of our finances, they would all be dead by now," she spewed at her husband in a moment of rage.
Sometimes her stories meandered a little too far for my taste. Her battered wife story, although moving, felt out of place in a book where the ex-husband didn't play much of a role in her financial demise or Appalachian adventure attempt to climb out of it. Also, she kept circling back to comparing her new life with her old. Over and over again. And again.
But, overall, I liked her tone and her spirit. She had some fantastic phrases about resiliency and fortitude. She's a good storyteller. And from what I can guess, she makes excellent goat cheese. I hope she makes enough money from the sale of this book to pay all the back taxes she and her husband owe as well as patch the roof and relocate the snakes.
Lori Weber is the Marketing Manager at GCPL. She is currently listening to A Horse Walks Into a Bar by David Grossman.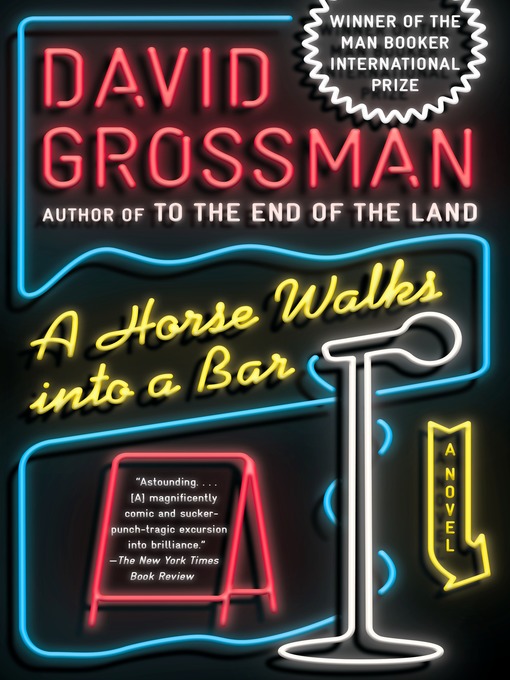 Available in the following formats:
Print
eBook
Audiobook (CD) (Overdrive/Libby) (Hoopla)