A Silent Voice by Yoshitoki Ōima
A Silent Voice follows Shoya Ishida who in elementary school bullied Shoko Nishimiya, a deaf girl in his class. But after she had left the school, people who had helped him bully her turned on him, leaving Shoya a social pariah for the rest of his elementary and middle school life. Still isolated in high school and with nothing driving him for the future, Shoya contemplates committing suicide. Before he does, however, he runs into Shoko again. Shoya apologizes for his past action and decides to try to make amends for his past actions by reconnecting Shoko with classmates she had been friendly with in elementary school. As Shoya begins to make friends as well and grow closer to Shoko, he is left questioning what it means to forgive and to live and to be friends. The past is not as forgotten as Shoya, Shoko, or their classmates would prefer to keep it, however, making it a difficult path for redeeming old hurts.
This series handles a lot of heavy topics, from suicide, bullying, and the treatment of disabilities, to anger, and letting go of the past. It is filled with moral ambiguity and the realization that nothing is one-sided and everyone shares a bit of the blame when bullying happens. Ultimately though, it's a series about personal growth and becoming a better person. A Silent Voice is a good series for people who enjoy looking at humanity and its complexities. It's an engaging slice of life series that will leave you thoughtful and invested from start to end.
Similar series: Orange by Ichigo Takano Real by Takehiko Inoue
Ajin: Demi Human by Gamon Sakurai
Student Kei Nagai has a fairly ordinary life. At least up until he gets hit by a truck and learns that he is an immortal "Ajin," being considered by the government to be dangerous and inhuman. With very little understanding of how his immortality works, and everyone in his life except for a childhood friend turning on him, Kei runs from the government. They claim to separate Ajin from the rest of humanity for the safety of everyone, but in actuality are experimenting and testing the limits of what Ajin immortality can have. On the run, Kei meets other Ajin who want to fight back against government control and begins to learn how to use the powers that go hand in hand with Ajin immortality, but as right and wrong sides of the conflict blur together, Kei has to figure out what he wants in his new tumultuous life.
Ajin is an action filled manga filled with moral ambiguity and mystery, and more than a bit of horror elements. It's definitely on the gorier side of manga, but the question of just what Ajin are and what choices Kei will make draw the reader in to the series' suspense and intrigue.
Similar series: Monster by Naoki Urasawa and Tokyo Ghoul by Sui Ishida
Jenna Mansfield is a shelver at the Middlefield Branch. She is currently reading Carry On by Rainbow Rowell.
Available in the following formats: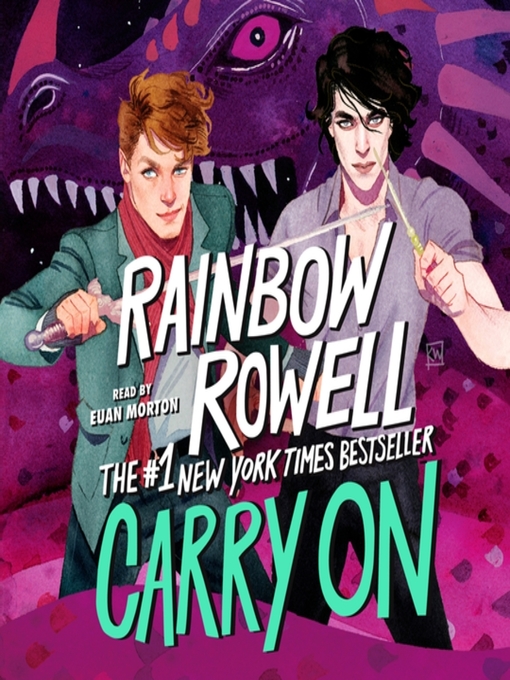 Print
Large Print
eBook
Audiobook (CD) (Playaway) (Libby/Overdrive) (Hoopla)