In honor of #GCPLComicsMonth, I started March by jumping into graphic novels, a genre about which I know little. My first point of entry was Fairy Tale Comics: Classic Tales Told by Extraordinary Cartoonists. This book is a compilation of the works of 17 different authors, retelling and reinterpreting beloved fairy tales. The fun part of reading this was being exposed to many different types of animation in one compilation. My favorites were the simple style of Gigi D.G. in "Little Red Riding Hood" and the beautiful, artistic work of Brett Helquist, who also illustrated Lemony Snicket's A Series of Unfortunate Events. Fairy Tale Comics provides an easily accessible way to experience graphic novels in short, digestible stories.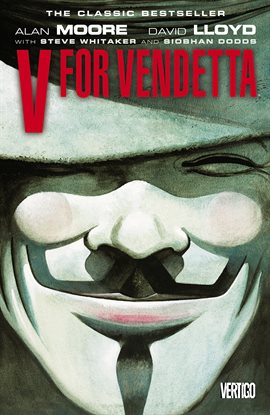 NoveList Plus, an EBSCO database accessible on the home page of the Clevnet catalog, recommended my next adventure. In the list of Classic Graphic Novels, I found V for Vendetta by Alan Moore and David Lloyd. I was drawn to the story having seen the 2005 film of the same name starring Natalie Portman. Not to sound like a stereotypical librarian, but I enjoyed the book more than the movie. From the beginning of Part I, the shadowy animation and Voice of Fate on the radio set the tone for the dystopian setting. With three full parts in the series, the book also presents a complete picture of the story.
Next, I read March: Book Three, a graphic novel written by Representative John Lewis, Andrew Aydin, and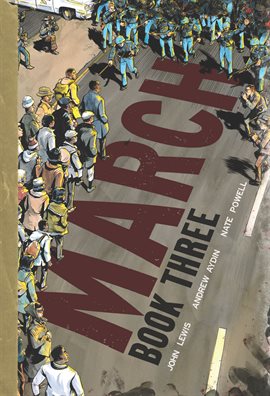 Nate Powell. March won multiple awards, including the Coretta Scott King Book Award. As a reader who gravitates towards non-fiction titles, this book provided the opportunity to learn how a true story can be conveyed through animation. The novel traces the Civil Rights Movement through Lewis' participation, giving readers a first-hand account of the struggles of Americans fighting for freedom. The drawings accompanying the story help make it accessible for readers. This graphic novel is recommended for anyone interested in American history or social movements.
Here by Richard McGuire is an artistic and conceptual graphic novel which illustrates a space over the course of thousands of years. This book is a title included in GCPL's 100 Book Challenge, a reading challenge for adult patrons. (Stop at the reference desk to learn more!) The novel encourages the reader to consider one's own surroundings and wonder about how the space we occupy has evolved over time.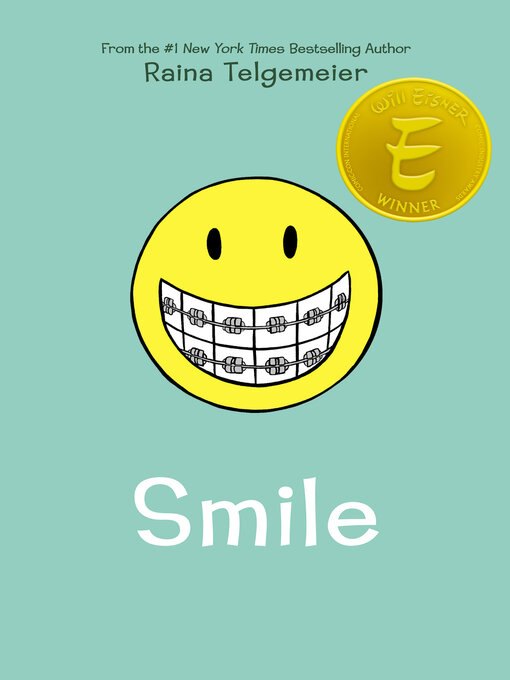 Raina Telgemeier's Smile showcases a bubbly style of animation reminiscent of comics in the Sunday newspaper. (Fun fact: Telgemeier also illustrated the story of "Rapunzel" in Fairy Tale Comics.) Smile is the story of a sixth grader who is adjusting to her new smile after an accident. This fun and relatable read will feel familiar to anyone who has experienced or is still living their tween years.
GCPL Comics Month is a great time to explore new (or new-to-you) graphic novels. Stop by your library and pick one up!
Katy Farrell is the Head of Adult Services at the Chardon Branch. She is currently reading Wandering Ohio: A Buckeye Trail Thru-Hike by Chuck and Beth Hewett in anticipation of Chuck's visit to the Chardon Branch on Nov. 12.