Having a five-year-old "new" reader at my house, I am becoming even more familiar with the ins and outs of early readers than I was as "just" a children's librarian.  My daughter came home from Kindergarten one day and declared she only wanted to read "comics."  I immediately checked out the TOON Books series of graphic novels, thinking the Level 1 would be perfect for her beginning reading level.  Little Mouse was a quick favorite, once she got over one little thing.  When I first showed them to her she said "Mom!  These aren't comics!  They don't have the little black boxes on each page!"  The Level 1 TOON Books only have one box that takes up the whole page, with word bubbles and illustrations. Fear not, Levels 2 and on have that traditional comic look.  Luckily, she loved reading about Little Mouse, Chick and Chickie, Silly Lilly, and all of the other characters in the Level 1 TOON books, despite only having one box per page.  We have quickly moved on to Level 2 titles now and her favorite characters are Otto (from Otto's Orange Day and Otto's Backwards Day) and Benny and Penny (from The Big No-No, Just Pretend, The Toy Breaker, How to Say Goodbye, Lights Out).
Graphic novels are an excellent alternative, or addition, to standard early readers for little ones just learning how to read.  New readers benefit from having as many opportunities as possible to find books that they connect with, which will hopefully turn them into lifelong readers.  As adults, we know that books are read from left to right.  New readers are still learning this.  Because of their left to right layout within a left to right layout, graphic novels help to reinforce this in a fun way.  Graphic novels are also a great way to pull in reluctant readers because they can seem less intimidating than traditional readers.  They also draw those children who might prefer gaming or watching television.
The next few recommendations are actually wordless (or mostly wordless).  As a parent, these can sometimes seem pointless in terms of reading practice, however, these are very beneficial to reading comprehension.  These types of books help reinforce the idea that the story and the pictures are connected and can be a terrific way to build important literacy skills like vocabulary and comprehension. They also illustrate how stories are built, using a beginning, middle, and end format.   A few of our favorites are Little Robot by Ben Hatke.  Little Robot is a moving adventure of discovery, friendship, and overcoming fears.  And with a robot as a central character, it makes it very popular in this current STEAM climate.  Another favorite of this type is Owly by Andy Runton.  Owly is a series about a sweet little owl whose stories focus on friendship and helping others.
My five-year-old loves anything related to outer space or animals so Binky the Space Cat by Ashley Spires (and all of the other Binky books in the series) and The Great Pet Escape (and others in the Pets on the Loose series) by Victoria Jamieson have been winners for her (and I've enjoyed them, too)!
A few other titles that your new reader might enjoy:
Kara Walker is the Head of Youth Services at the Middlefield Branch of the Geauga County Public Library.  She is currently reading The Boxcar Children with her five-almost six-year old daughter.
Available in the following formats: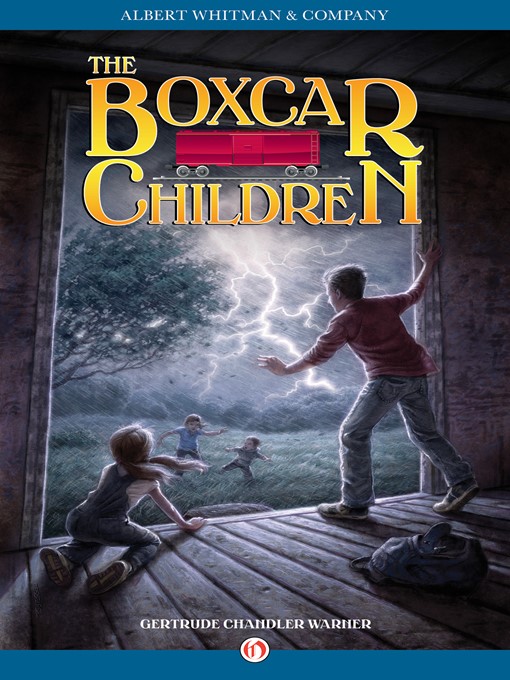 Print
eBook (Hoopla Overdrive)
Audiobooks, series (Hoopla Overdrive)