(Editor: Throughout the month of February, across our Blog and Social Media platforms, we will celebrate Geauga small businesses while highlighting GCPL resources for small businesses. We reached out to Geauga County small business owners and asked them for the story behind their businesses as well as any advice they have to offer other small business owners and those looking to start their own small businesses. The following is an interview with Deby Lexow of LOCLE Box.)
GCPL: When was LOCLE Box founded?  
Deby Lexow: November 2014
GCPL: What is the story behind your business? How did it begin? What challenges did you face in getting started & how did you overcome them? What challenges do you face in your day-to-day operations, and how do you overcome them? 
DL: LOCLE Box began because of a passion I had for sharing local products with my out-of-state friends and family at the holidays. For many years, I searched local artisans for unique products to gift. Over time, I came to appreciate the uniqueness of the artisans and their products that were made right here in Geauga County. The products included maple syrup from the trees of our neighbors, locally milled pancake flour, Amish popcorn, granola snacks, nut mixes, chocolates and candies from a local chocolatier and cookies made by incredibly talented people working out of their home kitchens. I even carry some of the strong Cleveland favorites that remind people of "home." With a strong business background in sales and having worked for a global company for many years, the thought of entrepreneurship was scary yet tempting. I left my "safe job" and opened an ecommerce business where I could share these local goodies with other people who wanted to share a little bit of home but had no time to do the shopping. The greatest challenge in starting LOCLE Box in November was timing. The intention was to market LOCLE Box in time for the holidays. It was a very short opportunity for holiday success but fortunately for LOCLE Box, the Spirit of Bainbridge ran a story about the business at Thanksgiving which created a lot of local interest. Facebook posts on my personal page about this new venture helped to spread the word. The first six weeks in existence, LOCLE Box was incredibly successful! The testimonials for LOCLE Box gave me the incentive and encouragement to turn this into a year-round endeavor.
GCPL: What kinds of training and education did starting your business require (College, trade shows, seminars/conferences, etc.)?  
DL: Having a college degree and having had 30 years of experience with a worldwide company with daily customer interactions and a heavy customer service background with products, delivery and project management attributed to successfully starting LOCLE Box. 
GCPL: What is your favorite part about owning a business?
DL: My favorite part of owning this business is not only the freedom that I have to create something out of nothing but the JOY that it brings to people. LOCLE Box makes gifting easy for the people who want to send a special gift of "home" to someone they care about.  That brings about joy. The person receiving a LOCLE Box is joyful when discovering that their gift was carefully chosen to give them the best local artisan products in the area. I love writing the personal hand-written notes tucked into each gift before it is sealed and shipped.
Perhaps the most frustrating part of running my business is knowing what resources are available that would help me operate LOCLE Box more effectively and efficiently. There are systems and procedures that are already available, but it is hard for me to know where to look to find the best one for my needs and within my budget.
GCPL: Have you ever used the library to help with this? 
DL: I have but not to the extent that I think the library resources could help. But I will!
GCPL: What resources did/do you find most useful in helping you to start, grow, and maintain your business?
DL: The gifting business is sustained through people's desire to send gifts. Networking groups and events give LOCLE Box the greatest exposure and help to keep the company top-of-mind when the need for a gift arises. The groups where LOCLE Box has a presence is Chagrin Valley Chamber of Commerce, Red Key Network, NAWBO (National Association of Women Business Owners), and Chesterland Innovation Center. A good client relationship management software package is helpful to keep up-to-date, accurate records with easy accessibility.
GCPL: What advice do you have for people who want to start a business? 
DL: Truthfully, the best advice I have is don't wait until everything is perfect! It will never be perfect so just go for it! And, surround yourself with positive people who are smarter than you.
You can find LOCLE Box on its website, Facebook, and Instagram. You can find Deby on Pinterest and LinkedIn.
Deby is currently reading The One Thing by Gary Keller.
Available in the following formats: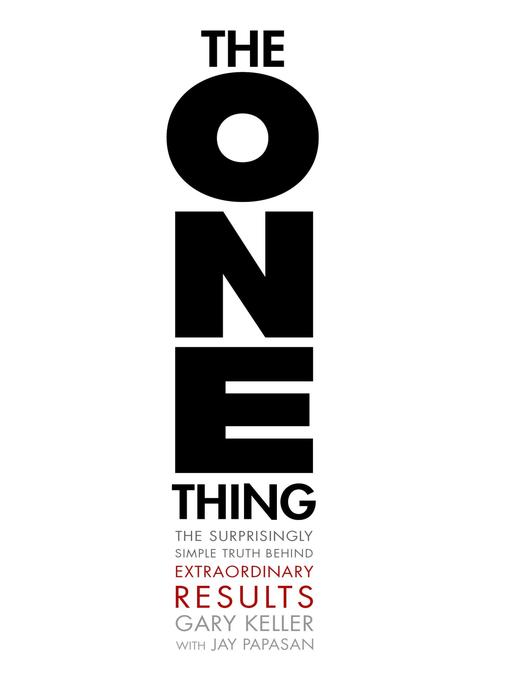 Print
eBook